From the Desk of Mr. Testone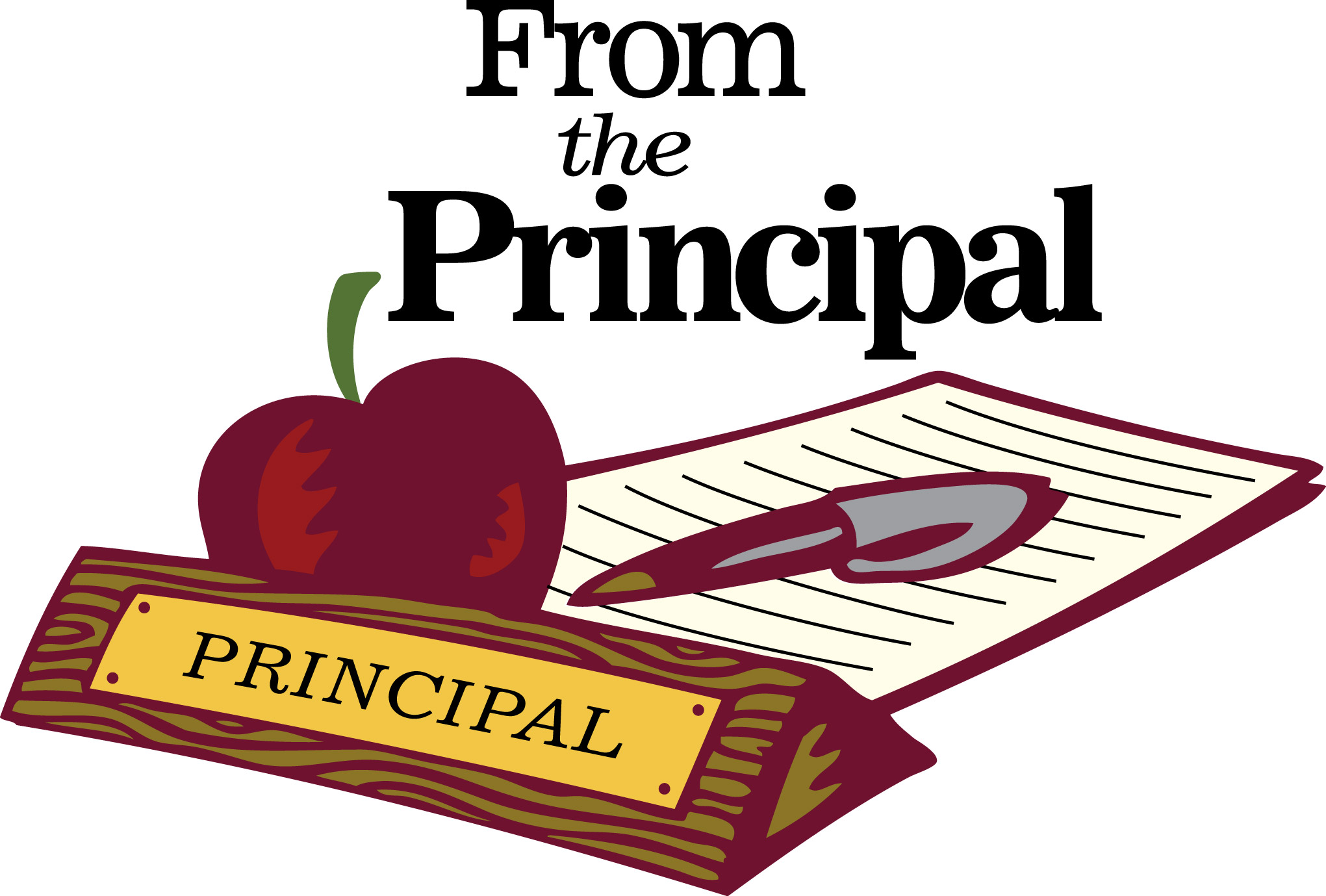 APRIL 2017
Fourth quarter has begun and staff is busy setting the stage for next school year. Before we finish, however, we have several important events that will be taking place between now and the end of May. First, we would like to remind parents that Juniors will be taking the SAT on April 5. Additionally, freshman and sophomores will be taking the PSAT 9/10 on the same date. Parent/teacher conferences will take place on Thursday, April 6 from 4:00 p.m. until 8:00 p.m. You can sign up by clicking (Skyward Parent Portal) and log into your account.
Prom season is quickly approaching. Prom is scheduled for April 29 at Pinstripes in South Barrington. It is always a very exciting time of the year. Our students and families look forward to this event every year and this year is no different. Most importantly, we want students to be safe and have a great time. If your child is planning on attending, please take the time to talk with them about being safe and responsible. Parents should be aware of their child's plans for attending the event and even more importantly of their plans after the event is over. Prom will be held from 6-10:30 p.m.
Graduation plans are in full swing. Many families are already planning for end of year graduation celebrations and vacations, so we want to publish as much information at this time as possible. Below are dates for students as we plan to end the school year:
Senior Awards Night: 5/30
Senior Exams: 5/25 and 5/26
Graduation Rehearsal/Senior Picnic: 5/31
Underclass Final Exams: 6/1, 6/2 and 6/5
Graduation at NIU: 6/2
As always, it's a great day to be a Rocket!
MARCH 2017
Spring is right around the corner. Luckily, we have had a relatively mild winter so far; however, we want to still encourage our students, staff and parents to take all necessary precautions in the event of bad weather. The last day of school for Freshmen through Juniors is still June 5, pending no emergency weather days. Graduation will be held on Friday, June 2 at Northern Illinois University (NIU Convocation Center).

As we move into the spring testing season, please be aware that all Juniors will take the SAT on April 5. This has replaced the ACT as the Illinois college test that all high schools will administer. Additionally, freshman and sophomores will take the PSAT test on the same day. The results of the PSAT will help students, families, and staff identify students' readiness to perform well on the SAT. Students will not be taking the PARCC test this year. This is good news, as students will only spend one day on the test rather than two days, as was the case with PARCC. The new and improved testing window will reduce the number of testing disruptions to the overall schedule. If you have any questions related to spring testing, please contact Student Services.

Finally, the CHS scheduling team is way ahead of where they were last year. Please continue to keep an eye out for an e-blast from the CHS student services team for updates. Student schedules will be available as early as April this year, which is months ahead of past school years.

Thank you to the entire CHS community for your continued support. We look forward to an exciting end of the school year.
As always, it's a great day to be a Rocket!
FEBRUARY 2017
The month of February is a very busy time at Central High School! We now begin splitting our attention between closing out the 2016-2017 school year and planning for the 2017-2018 school year. Currently, we have had no snow days or cold days (knock on wood)! Graduation is scheduled for Friday, June 2 and will be held at Northern Illinois University's Convocation Center at 7:00 p.m. Senior Awards Night is Tuesday, May 30 in the auditorium at 7:00 p.m. We will continue to provide information about these events as they get closer.
Last month, tragedy struck CHS as we lost one of our 12th grade students, Nathan Schmidt. Our thoughts and prayers continue to be with Nathan's family and friends. As a school, we appreciate the outpouring of support we have received from the community during this difficult time.
In other school business, scheduling season is underway for the upcoming school year. All 8th through 11th grade students have completed their course requests with the CHS school counseling staff. It is important to remember that course requests are not guaranteed; however, the scheduling team makes every attempt to meet as many of the student requests as possible. Over the next month, our team will begin to build a master schedule and then build student schedules. If this seems earlier than normal to many of you, it is. Our new scheduling calendar is more commensurate with the timeline of larger high schools. This timeframe will enable the Student Services Team to work with you and your child on any potential schedule conflicts that arise while school is in session, rather than waiting until the summer.
We hope that you and your family are off to a positive start to the second semester. We look forward to seeing many of you at upcoming events occurring at CHS during the spring.
As always, it's a great day to be a Rocket!
JANUARY 2017
Welcome back from Winter Break to January 2017! As I am sure you have all noticed, we have had some very cold temperatures. With the onset of wintry conditions, we want to continue to encourage our student drivers to leave for school with enough time so that they do not have to rush during inclement weather. We want our students to arrive on time, but more especially, to arrive safely!

After two weeks of well-deserved rest and relaxation, I want to personally wish all of our students the very best of luck as they finish preparations for final exams, which will begin on January 18 and run through January 20. Please refer to our website for the schedule. With such a great start to the year, I am sure that all of our students will do great!

Please be sure to check out the list of upcoming events on the next few pages and do not forget to check the Athletics website http://il.8to18.com/bchs for all of our winter sporting events.
As always, It's GREAT to be a ROCKET!
DECEMBER 2016
With the turning of the calendar page to December, it is our hope at CHS that all of our students, families and school community were able to enjoy a happy and restful Thanksgiving break and are ready for the final preparations and excitement of the upcoming holiday season. Thank you to the veterans of our community who participated in our Veteran's Day celebration. It was our pleasure to see all of you who were able to attend our parent-teacher conferences. Thank you for your participation in helping us to build strong relationships between home and the school. Additionally, it was very exciting to welcome our 8th grade students and parents for our AAA showcase. We're hopeful that this introduction to our academic, athletic, and activity options were helpful to our soon to be CHS Rockets! We look forward to welcoming you to the Choir Concerts that will lead us into the holiday season.
As we move along in the upcoming month, teachers and students will continue to work toward a strong finish to our first semester. Final exams are scheduled for January 18-20, 2017. A more detailed message for the exam schedule will be forthcoming. Please keep an eye on our website and your email for those details.
Finally, as December can tend to come and go like a whirlwind, I would like to take this opportunity on behalf of the entire staff at Central High School to wish you and your family a safe, restful, and enjoyable holiday season! While many of you may take the opportunity to get away with your family, we know that many others will be around for the several events that will take place at school during this time. Please take the time to check out our athletics website, http://il.8to18.com/bchs for all of our winter sporting events.
As always, It's GREAT to be a ROCKET!
NOVEMBER 2016
We are on our way to the Second Quarter of the school year! The CHS team is thrilled with the success of our students during the first quarter. In the classroom, our kids hit the ground running. Outside of school, our students have been extremely successful in a variety of extracurricular venues. Please keep looking at our announcements and 8-18 for current events and success stories. With the start of second quarter comes the beginning of our scheduling process for the 2017-2018 school year. This is earlier than in years past. The reason for this adjustment is to provide our student services team with the time needed to meet with students to go over scheduling requests and options. Please be on the lookout for scheduling information and updates out of our student services department. In other student services news, I'd like to remind everyone that Illinois has transitioned from the ACT to the SAT as the mandated college test for all Illinois students. Information has already been shared and will continue to be shared through student services. Please remind your child to check their school email account daily for important information. Finally, please make sure to mark your calendars for parent teacher conferences, which will be held on November 21 and 22. You may schedule conferences through Skyward.
In other news, we have sent out a save the date invitation for graduation. Graduation will be held at NIU's Convocation Center on June 2nd. This is a change of venue from previous years when graduation was held at Elgin Community College. The change for this year is based upon two factors. First, ECC is closed and will not host graduation events after May. This is a shift in their policy from previous years. Second, we have been outgrowing ECC's capacity and do not wish to limit students in how many guests/family members they may have in attendance. We are looking forward to hosting graduation at NIU this year as the Convocation Center is a newer and state of the art facility. More news about graduation will be forth coming during second semester.
As we head into the back half of the first semester, we look forward to seeing all of you on the hill. Please join us for the many activities and events that will be taking place throughout the winter months.
As always, It's GREAT to be a ROCKET!
SEPTEMBER 2016
The CHS calendar is moving along at warp speed this year. We are in the midst of a week long homecoming celebration during which we are celebrating the traditions that have come to make Central a great place to be. Yesterday, our Homecoming court was seated at an all school assembly which featured fall athletic and extracurricular activities, our amazing music program, fun activities to enable staff and students to engage with each other, and much more. Next on the list of activities includes our powder puff football game, our bonfire, and homecoming football game. All homecoming celebrations will conclude with our homecoming dance on Saturday night.
In addition to all of the celebratory happenings, students and staff are hard at work making the best of their time in the classroom. Thank you to all of our parents who were able to attend open house earlier in the month to hear more about our programs from your students' teachers. We did receive some feedback from parents and will be working to implement the feedback into our program for next year if possible. Some examples include the length of time in each period with teachers, the starting time of the event, as well as some beginning of the year opportunities to purchase spirit wear and other school related items. As always, please feel free to share your feedback with me. Additionally, our Parent Principal Advisory (PPA) is up and running. This is a group of parents who function in similar ways to PTO's at the lower grade levels. Some topics on hand include the provision of staff hospitality, student event support, school improvement, and other areas of interest for parents. Please contact me if you are interested in joining this group.
As we move into the month of October, please be on the lookout for information pertaining to Halloween festivities, College Changes Everything Month, scheduling for next year, and parent/teacher conferences.
As always, it's a great day to be a ROCKET!